Hi everyone, welcome to another blog post!
Today, I will be sharing a list of singable books that can be a great tool to implement during your music therapy sessions! Our wonderful boss, Bessie, recently added a plethora of books to our collection of resources. Not only are these books great to use during in-person sessions, it is simple and accessible to turn them into digital books as well by using Power Point of Google Slides. For the sake of the length of this blog post, I will be splitting this list into two categories: books about animals, and books based off of pre-existing songs! All of the Barefoot Books (all the books in the animal category) also include an interactive YouTube video that accompanies the book. Many of these books also include QR Codes, CD's and a lead sheet to help you learn the song as well! 
Books about animals
This book talks about various farm animals. There is a recurring phrase that happens at the end of each page that says, "1, 2, 3, it's a farmer's life for me!". There are also opportunities to count various objects within the book as well!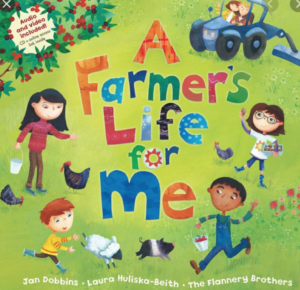 A Hole in the Bottom of the Sea 
This book goes through a sequence of the food chain in the sea! This could be great for identifying and teaching your clients about various sea animals, as well as an attention and memory intervention of remembering all the animals and the order they are eaten! 
This book focuses on counting, and your clients will have the opportunity to count the bugs on each page who are all playing a different instrument!
There are so many cool dinosaurs to learn about in this book! This book is also filled with movements and dance moves to accompany each dinosaur.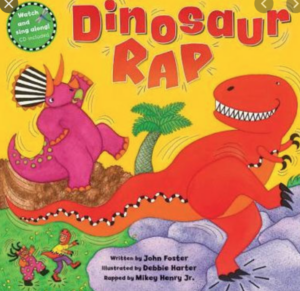 You can spot all sorts of different forest and farm animals in this book! Each page has a verb that you can also use as sight words as well.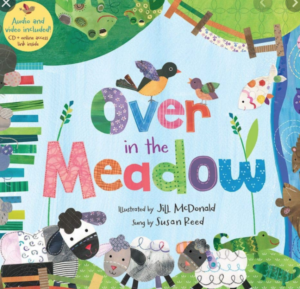 This book has an irresistible melody to groove to! There are lots of jungle animals to spot and movements that accompany each animal. This book also has inclusive illustrations! 
Tired of singing Old MacDonald? Give this book a try! Just like Old MacDonald, it gives your clients opportunities to verbalize animal noises. 
Walking Through the Jungle 
This book allows opportunities to spot various animals in a call and response form! Each page starts with the prompt, "what do you see?" and ends with spotting an animal and an action that goes along with it. 
Books based off of pre-existing songs 
All of these books are based off of some of the most popular and recognizable songs of all time! These illustrations can add a new twist on songs that you may already be using.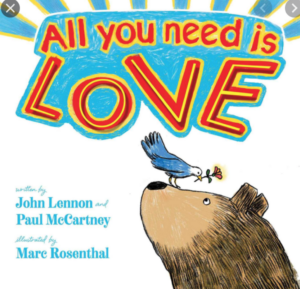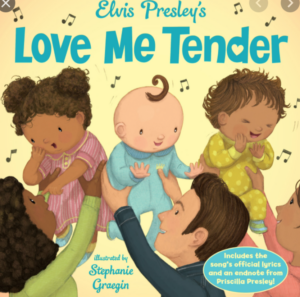 Man Gave Names to all the Animals
Over the River and Through the Wood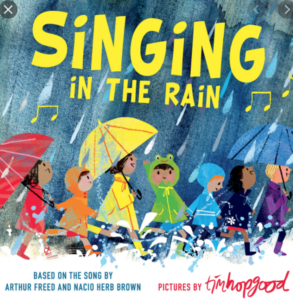 Walking in a Winter Wonderland 
With a Little Help From My Friends
I hope this blog post helped with introducing you to some more resources! What type of singable books do you usually use in your music therapy sessions? 
See you in the next post!