Hello everyone, welcome to another blog post!
Today, we will be talking about speech & language NMT techniques! Just as a quick disclaimer, I am not a certified NMT. All of this information is from prior research, experience and information that I learned from certified NMT's! 
For those who may not be familiar with NMT, here is a quick rundown: NMT stands for "Neurologic Music Therapy", and consists of 20 clinical techniques for sensorimotor, speech, language, and cognitive training. The treatment techniques used in NMT are based on the scientific knowledge in music perception and production, and the effects on nonmusical brain and behavior functions. Some common diagnoses where NMT can be implemented include stroke and TBI patients, older adults with Alzheimer's disease, individuals with Parkinson's, cerebral palsy and Huntington's disease. For more information on NMT, check out this link!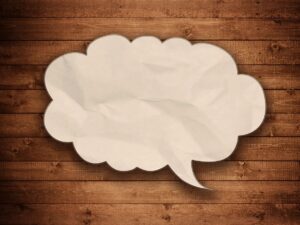 There are 7 NMT techniques that directly target speech and language. For today, I will be focusing on MUSTIM, but I also wanted to include a brief overview about the other six techniques. These include:
OMREX

: Oral motor respiratory exercises

MUSTIM

: Musical speech stimulation 

VIT

: Vocal intonation therapy

Includes vocal warmups, diaphragmatic breathing, voice quality, pitch and range

MIT

: Melodic intonation therapy

Uses music and rhythm to rehabilitate speech for aphasia patients 

DSLM

: Developmental speech & language through music

Use of developmentally appropriate music materials to enhance speech and language development through singing, chanting, playing musical instruments, and combining speech, language and movement 

RSC

: Rhythmic speech cueing 

Use of rhythmic cueing to control the initiation and rate of speech 

TS

: Therapeutic singing 

Singing activities to facilitate development and articulation in speech 
For the sake of the length of this blog post, I will be focusing on MUSTIM (musical speech stimulation), which is the speech and language technique that I am most familiar with. MUSTIM is frequently implemented in older adult sessions that I have facilitated and observed. MUSTIM directly correlates with music that is extremely familiar for the clients, which gives them a desire to fill in the blanks! This can be an important skill for older adults to stimulate speech and long term memory. I have also used this technique with young children who are pre verbal as well. 
For example, if I sang "Twinkle, twinkle little star, how I wonder what you …..", and then I stopped singing, your brain's natural response is to immediately respond with "Are". This is a great technique to use with older adults to stimulate long-term memory and speech! 
One song that I have used frequently in the past is "Don't Fence Me In" by Bing Crosby. I usually introduce the song by saying, "For this next song, we have a very special part for you all to sing. I will start singing the song and see if you can catch on. "Oh give me land, lots of land, under starry skies above ….." This is usually when the clients automatically fill in "Don't Fence Me In". After the clients fill it in on their own, you can provide positive praise, and reinforce the instructions again by saying something like, "Every time we get to the part 'don't fence me in', I want you to sing out nice and loud!". After the clients fill in just that phrase, their long term memory is likely to kick in and assist them with remembering the other lyrics. 
Some other songs that I have used in the past that work well with MUSTIM include "Home on the Range", "You Are My Sunshine", and "God Bless America". Usually traditional and folk songs work great as a  MUSTIM intervention because the lyrics are over-learned. However, every client and group is different, so definitely do your research beforehand to see what their preferred music is! 
I want to hear from you! What are some songs that you frequently use when implementing MUSTIM? 
Happy session planning and see you in the next post!